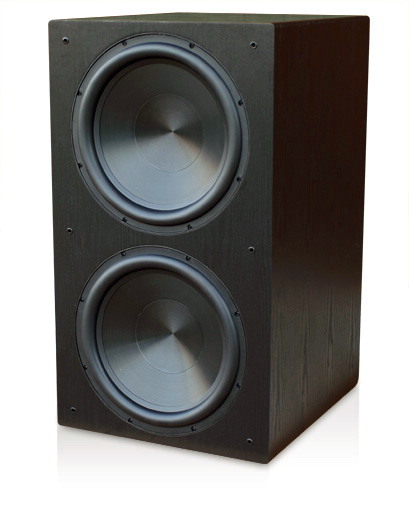 Dual driver sub
F25 matches the low frequency output of our vented subs and for music use the output is even higher. The dual driver design increases efficiency so that only half the power is required for a given output level. Like our other high output options, a 800WRMS amplifier is included.
Direct Servo Technology
All our subwoofers use our patented Direct Servo technology. The servo enables precise control over the cone which is essential for tight, dynamic and accurate bass. It also counteracts many different driver non-linearities and allows us to use lighter drivers which avoid the need for excessive amounts of amplifier power.
Some of the benefits of Direct Servo include:
Reduction of the effects of thermal compression are eliminated under normal operation
Higher efficiency allowing output which would normally require a more powerful amplifier
Deep bass extension can be achieved using a low mass driver with superior transient response
Mechanical and thermal memory effects are reduced, further improving transient response
The effective Q value is 0.3 resulting in much tighter and accurate bass than conventional designs
Dramatic reduction of the re-radiation of bass from inside the box
Read more about Direct Servo in our technology section.
View animation demonstrating how Direct Servo works

The standard amplifier of F25 is H800XLR3. It has two Hypex 400WRMS power amplifier modules in one heat sink so that each module independently drive one driver with servo control. The quickguide of the H800XLR3 amplifier for sealed subs can be found here. We currently only ship these to within 48 continental states via UPS freight. These subwoofers are very heavy so we will include furniture mover pads (for either carpet or hard floor). Customers can only select one of them. Limited silver cone drivers are available for $50 extra.
The feet are sold separately. Black cones are made of anodized aluminum. Silver cones are made of non-anodized aluminum in order to retain the shine.
F25 comes with a grille (not shown in photo). These subwoofers are shipped via UPS freight. They are not time definitive. So we cannot guarantee delivery time. The standard shipping includes residential delivery with lift gate service.